The Joint Regeneration Group
Breakthrough Treatments for Knee Pain Relief
Please select from one of our convenient locations:

1601 Georgian Park Lower Terrace Level Peachtree City, GA 30269

104 Whiting Way, Suite 210 Warner Robins, GA 30188

Riverstone Mill Shopping Center, 557 Riverstone Pkwy Suite 140, Canton, GA 30114

1838 Redmond Circle, Suite B&C, Rome, GA 30165

1349 Druid Park Avenue, Augusta, GA 30904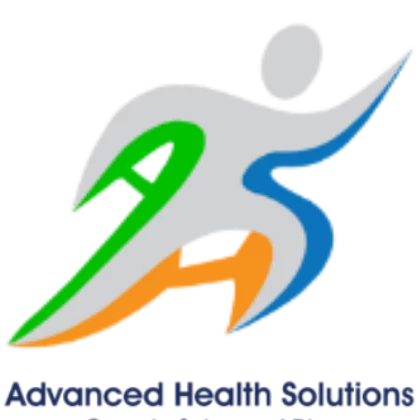 13190 Hwy 92 #70, Woodstock, GA 30188

120 State St E #104, Oldsmar, FL 34677

902 Westpoint Pkwy, Suite 330, Westlake, OH 44145
Please select from one of our convenient locations:

1601 Georgian Park Lower Terrace Level Peachtree City, GA 30269

104 Whiting Way, Suite 210 Warner Robins, GA 30188

Riverstone Mill Shopping Center, 557 Riverstone Pkwy Suite 140, Canton, GA 30114

1838 Redmond Circle, Suite B&C, Rome, GA 30165

1349 Druid Park Avenue, Augusta, GA 30904

120 State St E #104, Oldsmar, FL 34677
$0 New Patient Knee Consultation
Your Trusted Providers of Non-Surgical Joint Pain & Osteoarthritis Care
Do you suffer from chronic knee pain, osteoarthritis, or bone-on-bone pain in the knees? Have you been told you need knee surgery or that invasive surgery is your only option? Are you looking for a non-surgical way to relieve knee pain that is both safe and effective? The Joint Regeneration Group is proud to be one of America's leading providers of breakthrough, fully non-surgical joint care solutions, available to patients in Peachtree City, Canton, Rome, and Augusta, GA, as well as Oldsmar, FL and Henderson, NC. 
Call us today to request a no-cost, no-obligation initial consultation with our team, and let us show you how we can help relieve your pain with no surgery, no steroids and no downtime – the patented Advanced Arthritis Relief Protocol is a breakthrough, FDA-approved solution to chronic knee pain that is helping thousands of patients finally begin living pain-free and avoid knee replacement! 
Our procedures are covered by most health insurance, including Medicare. We can also assist you with financing for deductibles not covered by health insurance policies.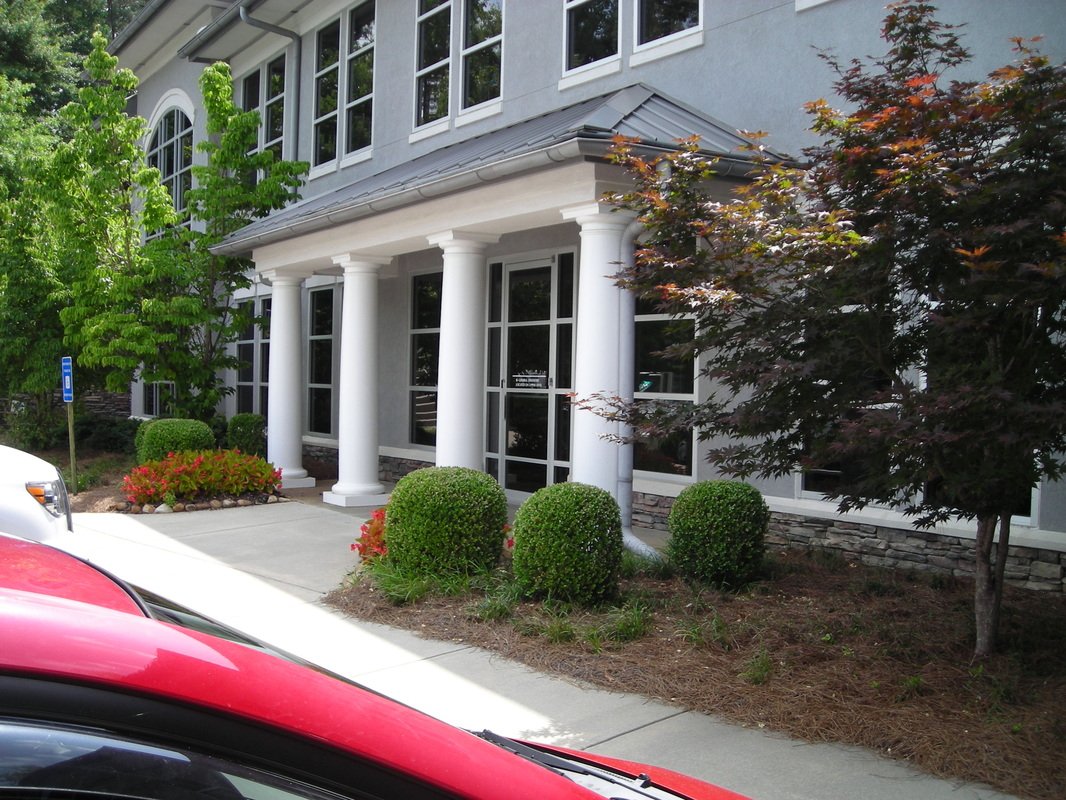 We listen and treat you as an individual, and take the time to form customized treatments plans.
Our team of expert clinicians offers a full range of non-surgical solutions for knee pain as well as other major joints.
Every member of our friendly and knowledgeable staff makes a point of treating our patients like family.
Meet Your Top-Rated Clinicians
Specializing in Non-Invasive Knee Pain Relief
Many chronic knee pain sufferers today believe that knee replacement is the only available treatment solution for chronic knee pain and degenerative joint disease – this isn't true! The Joint Regeneration Group has managed patients knee pain successfully using non-surgical therapy. If you've been advised to consider knee replacement surgery, reach out to the team at The Joint Regeneration Group to learn more about your alternatives. Roughly  one-third of knee replacement procedures performed in the United States are not beneficial or essential for the patient. A botched surgery can lead to more time away from work and family, as well as pain that can be nagging and persistent.
Our clinic provides non-surgical alternatives to address knee pain at its source, and we've helped thousands of people avoid the complications of knee replacement surgery by assisting them in getting out of pain and returning to a more active, healthy, and happy lifestyle. Clinical knee pain caused by degenerative joint disease and osteoarthritis is one of the most common health conditions in America today, with tens of millions of Americans suffering from this debilitating condition. Traditionally, surgeries and prescription drugs are believed to be the only permanent solutions available for chronic knee pain, namely a TKR, or total knee replacement. Our team at Joint Regeneration Group is here to say that this is not the case! Speaking on TKRs, it should be noted that this is a permanent solution, one that cannot be easily corrected if problems ensue with this operation. That's why patients should always explore pre-surgical solutions and exhaust all options before making this permanent, and often expensive, decision.
Non-Surgical Knee Pain Relief Near You
We're proud to offer our Proven and Patented Non-Surgical Knee Pain Treatment Protocol to patients throughout Georgia at our state-of-the-art facilities! This breakthrough, non-surgical knee pain treatment protocol has successfully treated thousands of patients and relieved them of troublesome knee pain symptoms such as chronic joint page, fatigue in the legs, and joint stiffness, allowing them to regain their mobility and independence. This proven and patented treatment protocol leverages several breakthrough treatments and technologies in order to treat patients with one, all-inclusive treatment protocol. These treatments and technologies include the newest and safest version hyaluronic acid, advanced knee bracing, advanced imaging technologies, which ensure 100% accuracy in injected materials, as well as physical therapy.
Speak with our team at the Joint Regeneration Group today to learn if you're a candidate, and take the first step towards living a life free of knee pain! We will guide you and determine the best treatment choice for your knee ailment, no matter what it is.
Osteoarthritis Treatments in Warner Robins, GA – Knee Pain Relief Near Me – Non-Invasive Knee Pain Treatments in Peachtree City, Canton, GA
Wonderful staff full of knowledgeable and caring people. Great care and great results, treating each individual as if they were family.
Great care and results from a knowledgeable and friendly staff who went above and beyond with their treatments.
I've been experiencing an annoying pain in my right knee for quite some time, and I was finally able to visit this clinic yesterday. Today, I no longer feel any discomfort in my knee. I'm thankful that I was able to find relief from a reliable facility. I will recommend them to my friends and family!
I went here to try to keep from having surgery on my knees. I was hoping that this would help me and I was delightfully surprised the difference that it made. The people in this office are very friendly and willing to answer any questions that I had. And answer them so that I could understand what was going on. I would recommend the Peachtree City office to anyone looking to put off surgery to get help with the pain and walking of arthritic knees.
I was very pleased with the service I received. The girls were very friendly and dependable. The procedure helped alleviate my pain in my knee. Susanna was very professional on treating my condition. I highly recommend Joint Regeneration & Anti-Aging Institute.
They really gave me phenomenal customer service by listening to my feedback. This made me feel like I had personalized treatment with the PRP plan. It has immensely helped with my neuropathy! The best decision I have made was to explore their services and I would highly recommend them!!
joint regeneration and anti Aging, The administrative ladies are outstanding in their job, The female nurse and female doctor Give you outstanding Service , they're caring and very understanding ,They serve with a smile and take care of all knee pain The building is always clean and sanitized , This is the place to come for service.
Beautiful, clean facility in a great location filled with helpful, knowledgeable staff. I would recommend them to anyone with knee issues, they really care.
Professional to a fault and extremely good customer service. I rarely have a good experience in doctor's offices but this is the exception. I look forward to my appointments!
Frequently Asked Questions
The team at Joint Regeneration Group is passionate about providing patients with top-rated and effective solutions for knee and joint pain, all in a state-of-the-art and welcome environment. We also pride ourselves on providing patients with detailed treatment information that allows our patients to make informed and educated decisions about their care. 
See below for common questions that our team receives! 
Non-Surgical Knee Pain Protocol
A Growing Care Network with 6 Locations
Our Peachtree City, GA Office
Joint Regeneration & Anti-Aging
1601 Georgian Park Lower Terrace Level Peachtree City, GA 30269
Our Warner Robins, GA Office
104 Whiting Way, Suite 210 Warner Robins, GA 30188
Georgia Medical Treatment Center
Riverstone Mill Shopping Center, 557 Riverstone Pkwy Suite 140, Canton, GA 30114
Joint Regeneration of Rome
1838 Redmond Circle, Suite B&C, Rome, GA 30165
Joint Regeneration of Augusta
1349 Druid Park Avenue, Augusta, GA 30904
Joint Regeneration & Anti Aging of Oldsmar
120 State St E #104, Oldsmar, FL 34677
A Growing Care Network with 8 Locations
Our Peachtree City, GA Office
Joint Regeneration & Anti-Aging
1601 Georgian Park Lower Terrace Level Peachtree City, GA 30269
Our Warner Robins, GA Office
104 Whiting Way, Suite 210 Warner Robins, GA 30188
Georgia Medical Treatment Center
Riverstone Mill Shopping Center, 557 Riverstone Pkwy Suite 140, Canton, GA 30114
Joint Regeneration of Rome
1838 Redmond Circle, Suite B&C, Rome, GA 30165
Joint Regeneration of Augusta
1349 Druid Park Avenue, Augusta, GA 30904
13190 Hwy 92 #70, Woodstock, GA 30188,
Joint Regeneration & Anti Aging of Oldsmar
120 State St E #104, Oldsmar, FL 34677
902 Westpoint Pkwy, Suite 330, Westlake, OH 44145
Visit Us In Our Peachtree City, GA Location